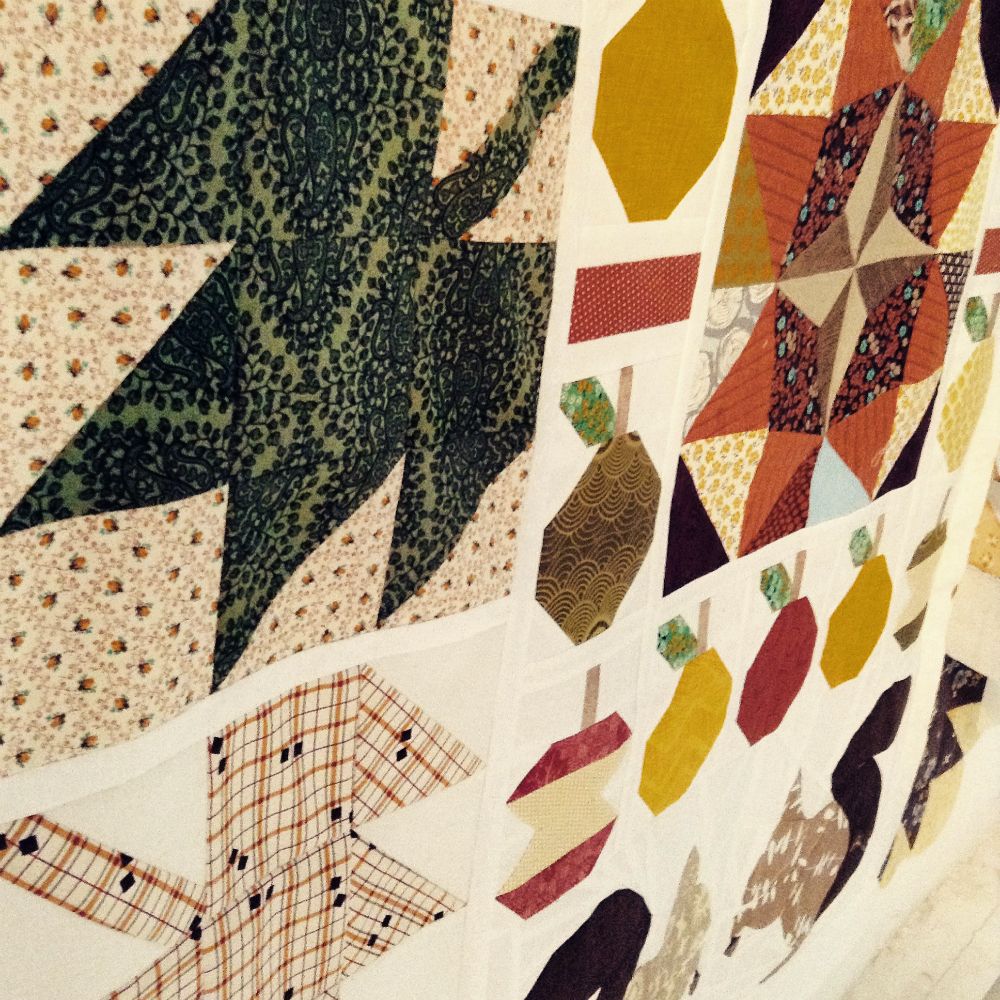 Working on Christina's RTQ!
The Round Trip Quilts bee is still going strong. We had an extra few weeks because of the holidays, and I still managed to get my package off late (sorry!) I had my part done a while ago, it just took me forever to actually get to the post office. Makes me think of all those 'stamps.com' commercials I hear when I listen to my favorite podcasts.
Anyway, this is what
Christina's
center looked like when I got it.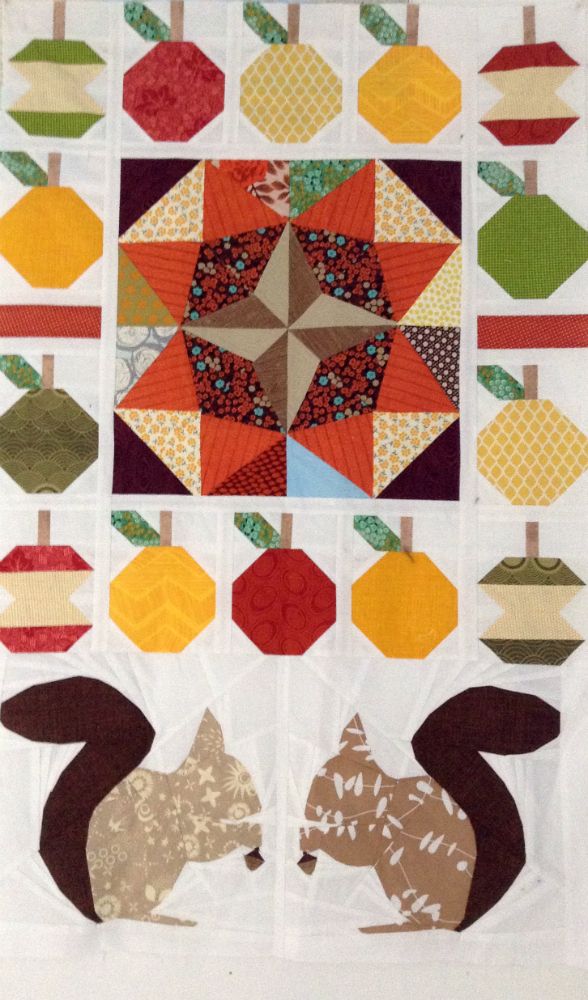 Christina's Center
Her theme is all things fall. Her palate is very vintage and earthy, which I fell in love with and ended up using in another project I'll share soon enough. Back to this project...I couldn't decide what I wanted to do. I kept thinking about falling leaves, and then how predictable that is. However, in her journal, Christina said she wanted a row of maple leaves, so I figured I'd go with it! I drafted a 10 inch block and figured I'd use them to line the edges. I wanted a larger block to work with the size of the squirrels, although now I'm thinking if I had put all 8 on one side that would have made a stronger composition. If anyone down the line has a chance and/or a hankering to do that, feel free!


My additions. Fall has arrived...or will arrive?
I wanted to bring back some of the scrappiness from the center medallion, but maintain the crisp white borders that were incorporated during the apples and squirrels. I ended up using a white on white, as I didn't have enough solid white. You can barely tell, plus when you're close enough to see the difference it's kind of fun (at least that's what I'm going for!)
One of my favorite parts of the quilt were the signature blocks Christina wanted us to make. Little trees with our name and location! I dislike my handwriting on fabric, so I stamped my initials (my name would have been way too long to fit), and my location (which was almost too long!) and added that in with a few of my scraps to be sent along. Good luck
Jennifer
, and hope the additions are ok, Christina! If you want to see what other people have been up to be sure to check my
RTQ tab
.
Signature Block!