Last quarter
was my first time participating in the
Finish Along hosted by The Littlest Thistle
. I completed two of my four goals, which isn't that bad. This quarter I've got a whole bunch more WiPs that I want to knock out. Let's see if being ambitious will pay off!
First up, I'm going to roll over my The Birds and The Butterflies quilting project. I feel like if I can just take the time to mark the lines I'll be able to get that quilt done! Plus, I really want to put it on my bed, it's getting chilly!
Over 400 pins used in basting this bad-boy!
Next up, and this should be a quick finish, I want to finish my herringbone cowl. I started it 2 years ago, and have half a skein left to go. I just need to sit down, watch a few shows and FINISH IT UP! Once again, it's cold, I need it to stay warm!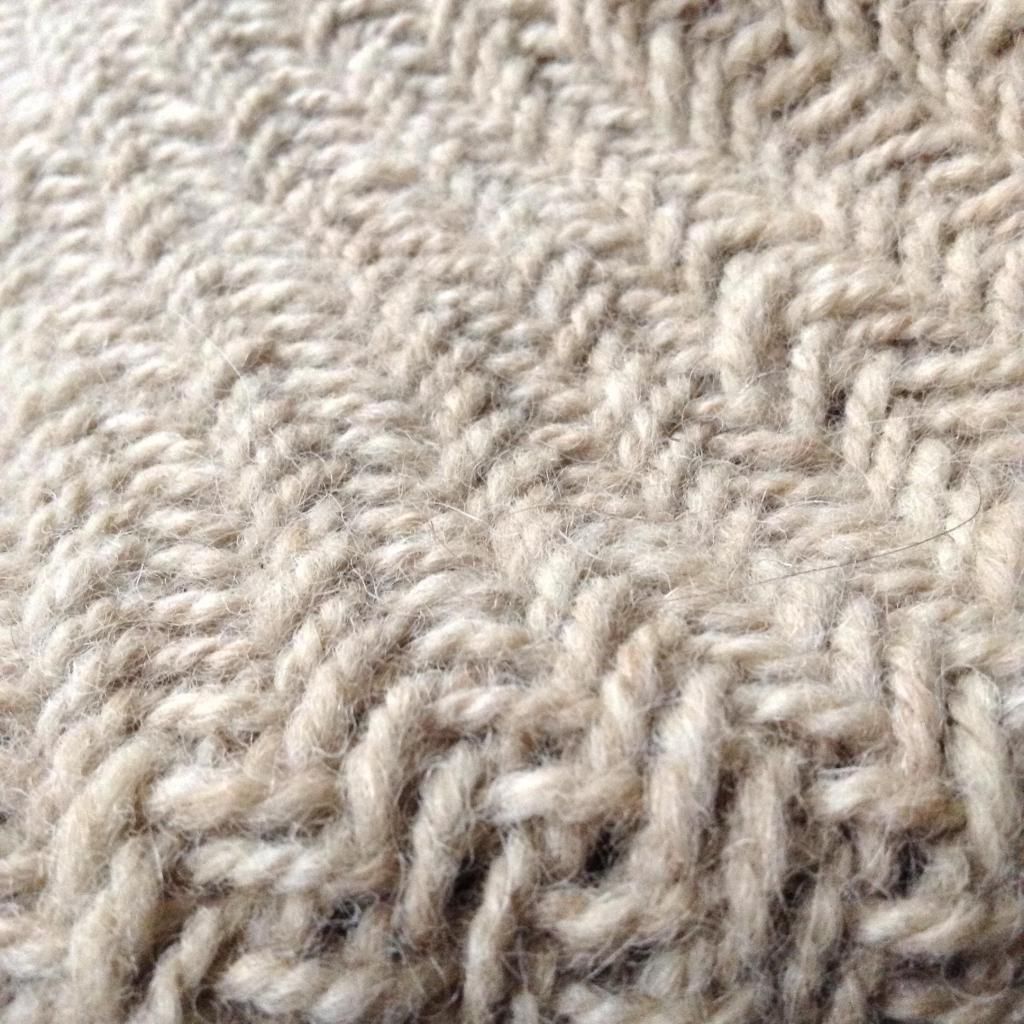 Here's what the stitch looks like.
I've got plenty of missed stitches/improv sections, it's not all this nice!
I've got a pattern I'm developing for a pillow. So far I'm working through the paper piecing of it. I need to add a border and quilt it up, then turn it into a pillow, likely a wedding gift for my bosses.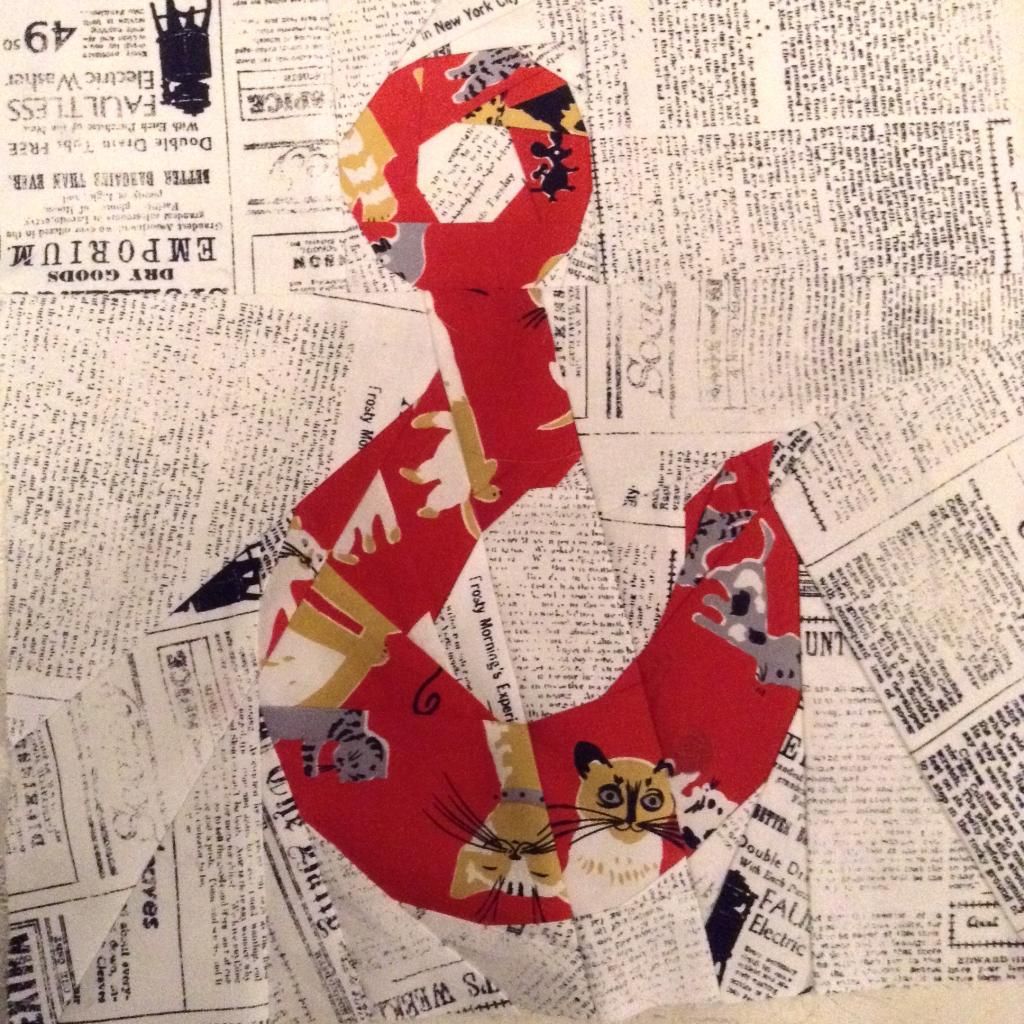 Red Hook. A little busy - hence the motivation to gift it.
I've got a set of cushions planned for my couch. Just need to finish up a few more of these improv log cabins, piece them together and magically (or not so magically) turn them into cushions.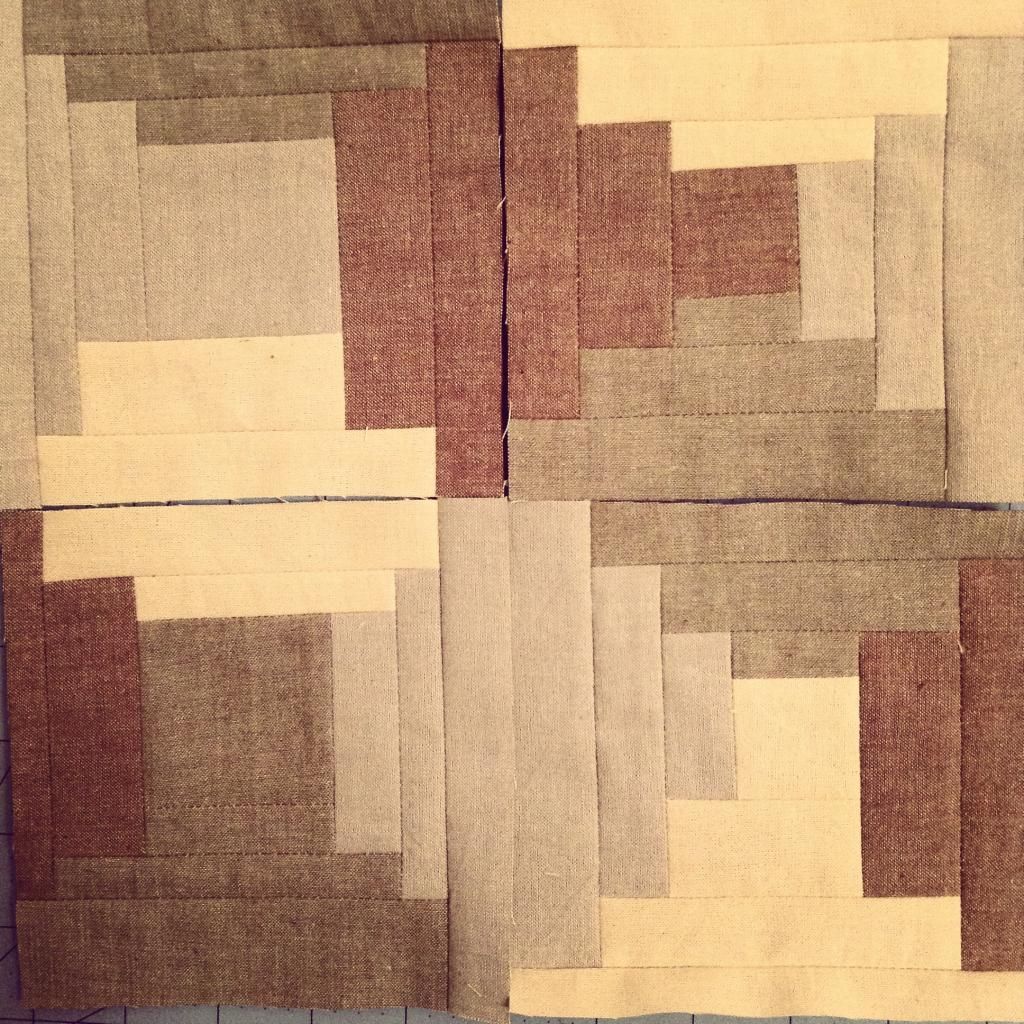 Each block is 5.25". Aiming for 18.5" square cushions for 20" inserts.
I've also got a boxy pouch planned for my friend who's a new mom. She can use it for her stuff and match the quilt I made her son, or she can use it for some of his supplies. So far I've just got strips cut and fabric chosen on this one.
Looks like I need to iron, too!
I'm halfway through my EPP project, which you might have followed along with in
my tutorials
. I need to make one more panel, and then I can turn them into an eyeglasses case! I'm pleased with how the Arizona fabrics play together here.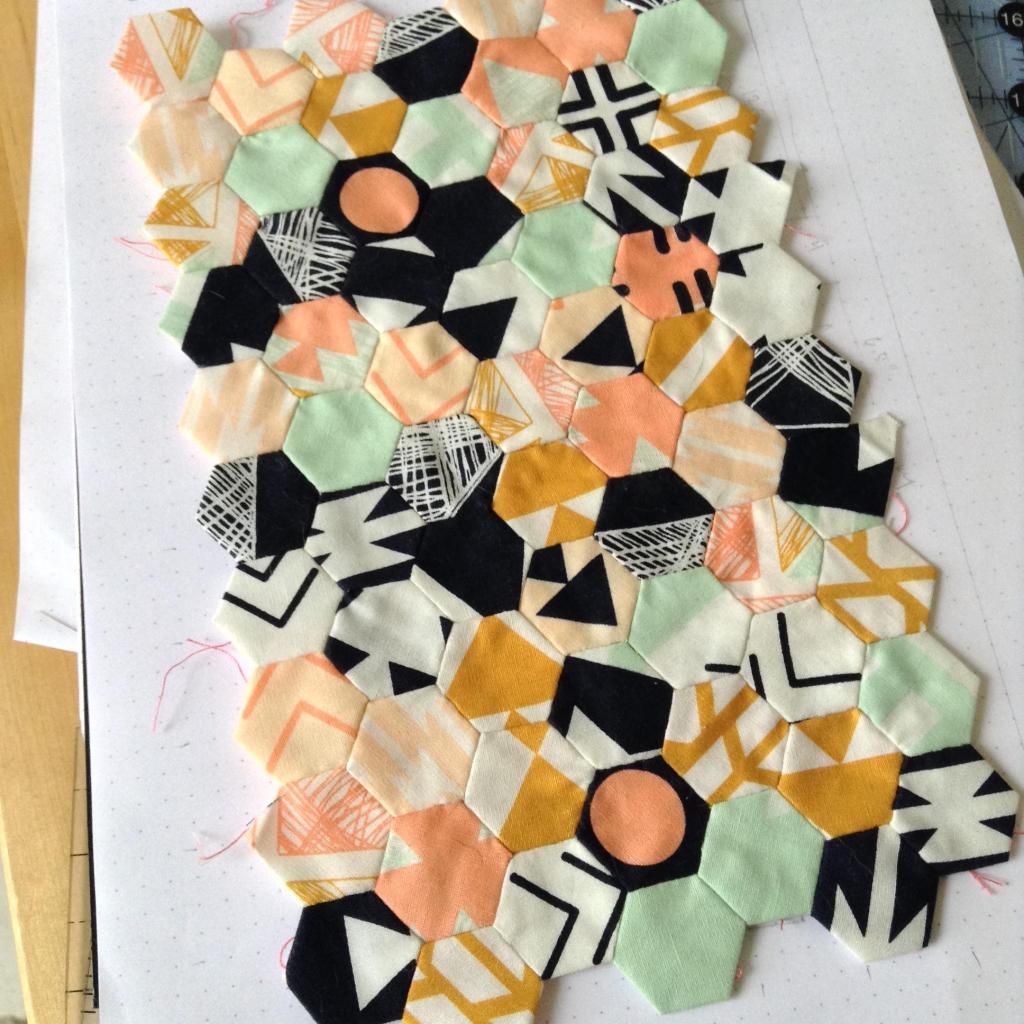 70 3/4" hexagons, all ladder stitched together.
The final goalI've set for myself, I want to get done by Thanksgiving. I attempted to make another Colette Moneta earlier this summer, but that failed miserably. This time I'm going to attempt it on my new-to-me serger, and finish with a double needle on my regular machine. Fingers crossed, otherwise I'll be in a potato sack for the holiday!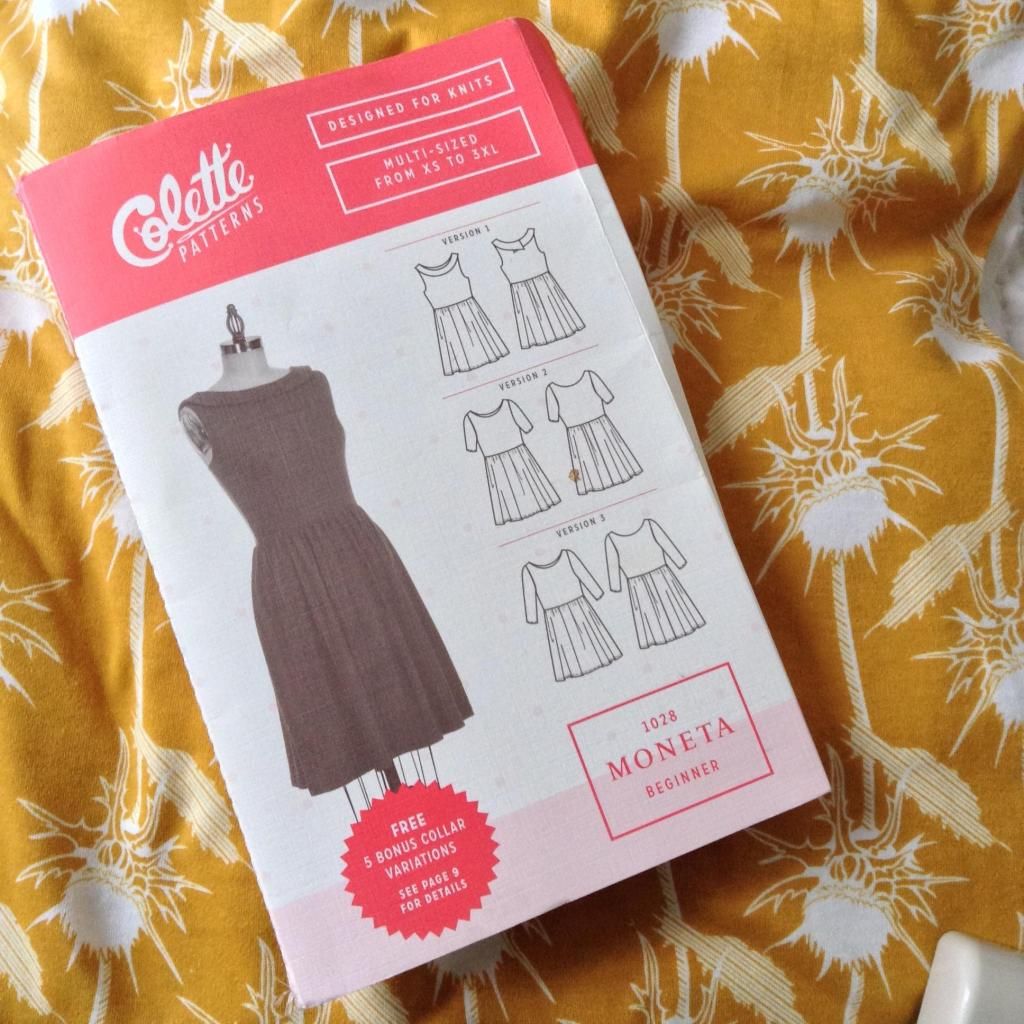 Love this AMH knit! Hope I can make it work!
Well, now that I'm feeling overwhelmed I'm going to take a break and work on some bee blocks. So, basically I'll let this list sit and rest for a bit! Wish me luck!